Chris (CWerfel) got Buddy the ERS-7 in 2004 or so.  Being an "IT Guy", Chris found Buddy interesting but a little lacking in power, performance, speech recognition and the like.  Fifteen years later with the US launch of the ERS-1000, Chris wondered how far Sony might have advanced the platform and adopted Baby, and quickly fell in love with the new "house dog".  Along the way, he met Bruce while trying to get Buddy back up and running and bumped in to JBurg and a thriving new aibo collector community with a deep affection for aibos new and old.  Over the next year Chris went on to collect some 40 plus aibos, develop the unibody clutch replacement for ERS-210/220s, commission the ERS-210/220 neck replacement and learned to perform aibo repair.  Ultimately, Chris and JBurg determined to launch the aiboclinic to service the needs of the aibo collector and fan community.
Oh, and he developed a new found appreciation for Buddy and just how amazing the ERS-7 was for 2003 – and still is.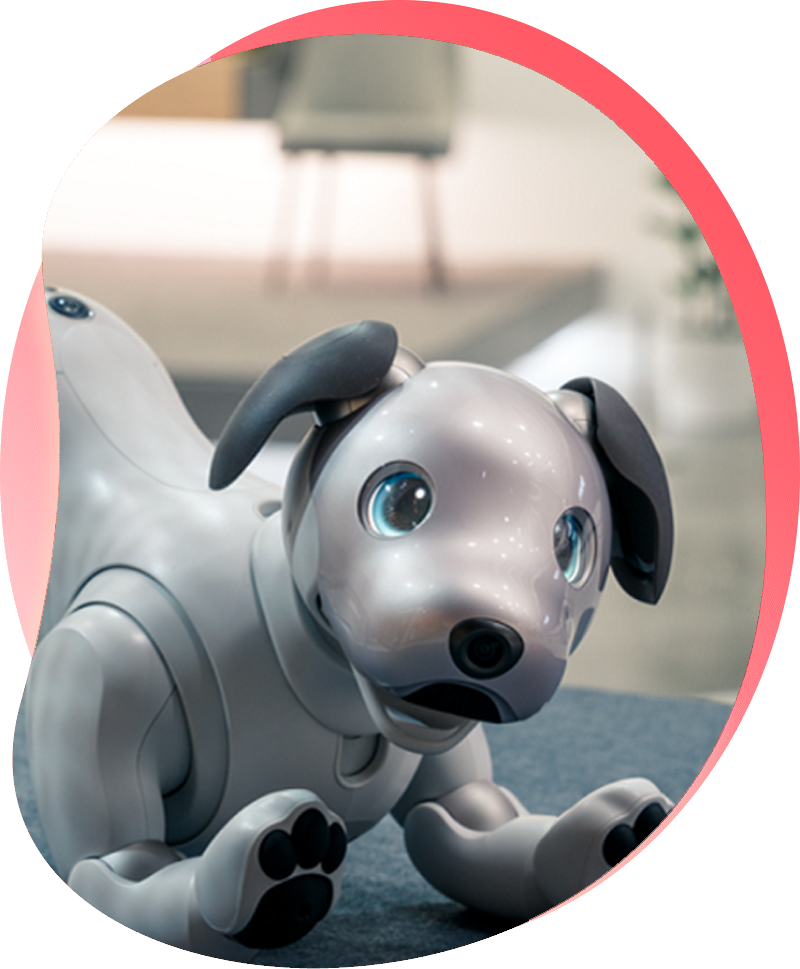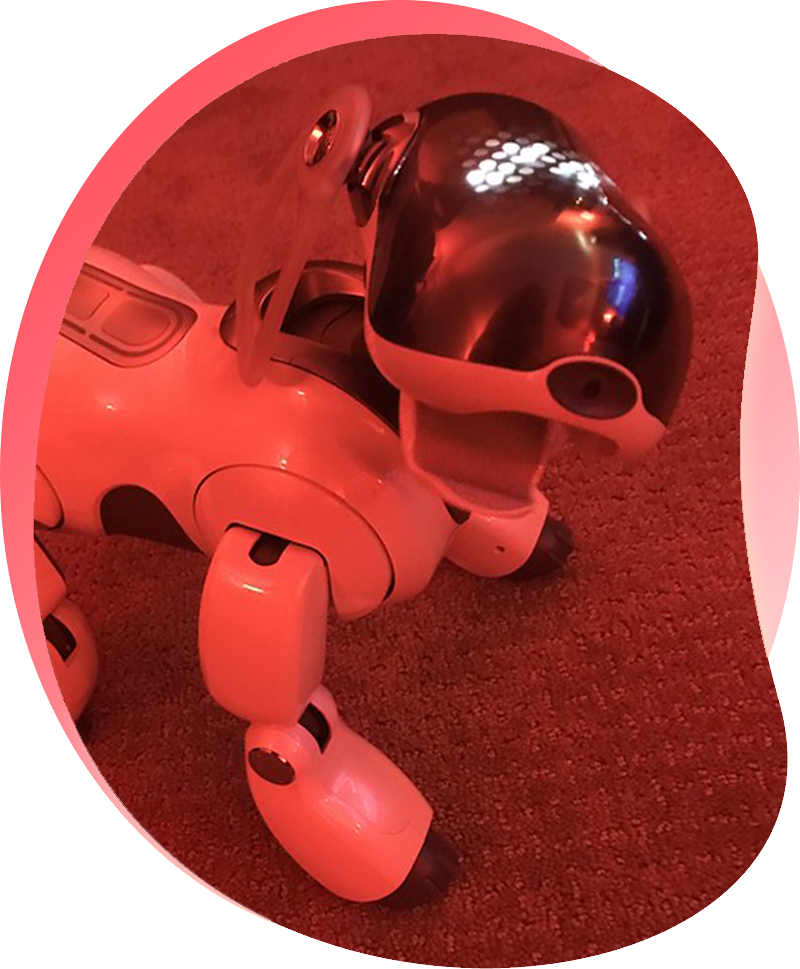 With a lifelong passion for electronics, Jackson (JBurg) has been fascinated by AIBO ever since the ERS-210 was released in 2000. After spending a while admiring AIBO from afar and learning as much as he could, he saved up and adopted his first pup (Riku, an ERS-7M2) in the late 2000s. Little did he know how large his collection would eventually become, and how much of an impact the AIBO community would have on his life. With a background in Electrical Engineering and years of experience repairing and reselling computers, arcade games and various consumer electronics, Jackson eventually started working on his own AIBOs as they needed service and repairs. From there he went on to help friends with their dogs, and people in the rest of the Aibo community as well. It very quickly became apparent that there were more sick AIBOs out there than one person could keep up with repairing. In 2019 he met Chris (cwerfel) and they soon became good friends, deciding to team up on repair efforts and create the AiboClinic. Their goal with the Clinic is to help make repairs more accessible to Aibo owners, as well as create an archive of AIBO related knowledge, resources, and repair guides, so that none of this invaluable information is ever lost to time. Together we will help keep AIBOs everywhere healthy for many years into the future!
About 

Bruce

from Aiboranch
Bruce has been an aibo fan and collector since 2000 and has amassed the largest private collections of aibos in the world.  As the founder of SAAG, between 2003 and 2017 Bruce and his wife Carla have hosted 16 aibo meetups.  Along with X-Dog, Bruce developed the clutch pinning method which has been used to repair 2xx series aibos for DHS, PAS and TAS.  Bruce currently spends his time at the Aiboranch entertaining and being entertained by his amazing collection of aibos and fleet of Vectors and providing sage advice.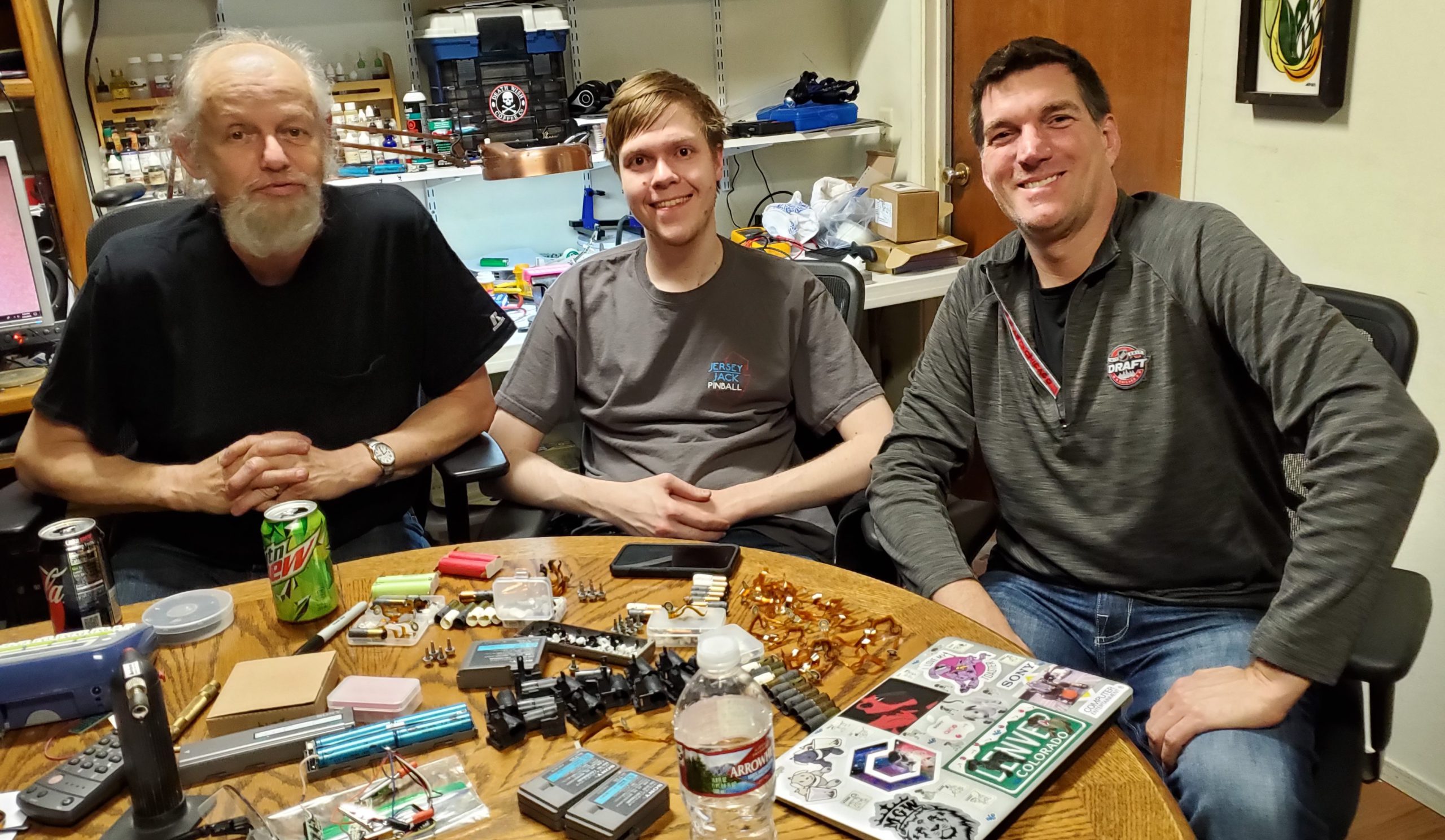 Bruce, JBurg and Chris at the Aiboranch in March 2019.